"Loyalty to any one sports team is pretty hard to justify, because the players are always changing, the team can move to another city. You're actually rooting for the clothes, when you get right down to it. You are standing and cheering and yelling for your clothes to beat the clothes from another city. Fans will be so in love with a player, but if he goes to another team, they boo him. This is the same human being in a different shirt; they hate him now. Boo! Different shirt! Boo!"

Jerry Seinfeld
I grew up a Michael Jordan superfan. Not just a fan, a superfan. I had his posters and pictures all over my walls, stacks of his Fleer and Skybox cards in my collection, and collected everything I could, from Starting Lineup figures to Wheaties boxes.
I have VHS tapes of some of his greatest games (the real telecasts, not the Hardwood Classics replays!) and DVDs of every game the 1992 U.S. Olympic team played.
I was 12 during that summer when Jordan won his second gold medal as part of the Dream Team. In the fall, we got a new dog. I named him Jordan. There was never a second choice.
I was an MJ fanatic, so it's no coincidence that I did not give a single shit about the Chicago Bulls after June 13, 1998, when he buried his final shot in red and black in Salt Lake City.
Similarly, I had no use for the Washington Wizards until October 29, 2001, when he returned to the Association for the third and final time (and played better than people remember). Before that, I had never had a desire to attend a Wizards game, but I was overjoyed to be one of the lucky ones that was able to witness his final time donning an NBA uniform.
After that night, I went back to ignoring the pro basketball team in our nation's capital.
---
There has been a lot of handwringing and pearl-clutching by people over 40 lamenting the decline of sports loyalty, blaming fantasy sports and 2K video games for putting players over teams and personal career choices over loyalty to a city, but player movement is nothing new.
Critics decry the "player empowerment era," but that applies to about one-percent of the players on rosters. Most pro athletes are just happy to be signed, they're not in the LeBron James position of dictating the direction of an organization.
Some complain that trade demands are a new phenomenon, but let's remember that Wilt Chamberlain and Kareem Abdul-Jabbar both demanded trades in their prime. Moreover, trade demands – and their ultimate fulfillment – are based on offers. The Los Angeles Lakers and Brooklyn Nets each mortgaged their future to land the players that wanted to play for them – Anthony Davis and James Harden, respectively – and Kawhi Leonard never wanted to play in Toronto, but the Raptors made the best offer, so he led them to a ring before moving on to his preferred home in L.A.
Free agency isn't a product of the 21st Century, either. NBA players could sign with any team of their choosing starting in 1988 and the NFL followed suit in 1993, highlighted by the wooing of defensive superstar Reggie White.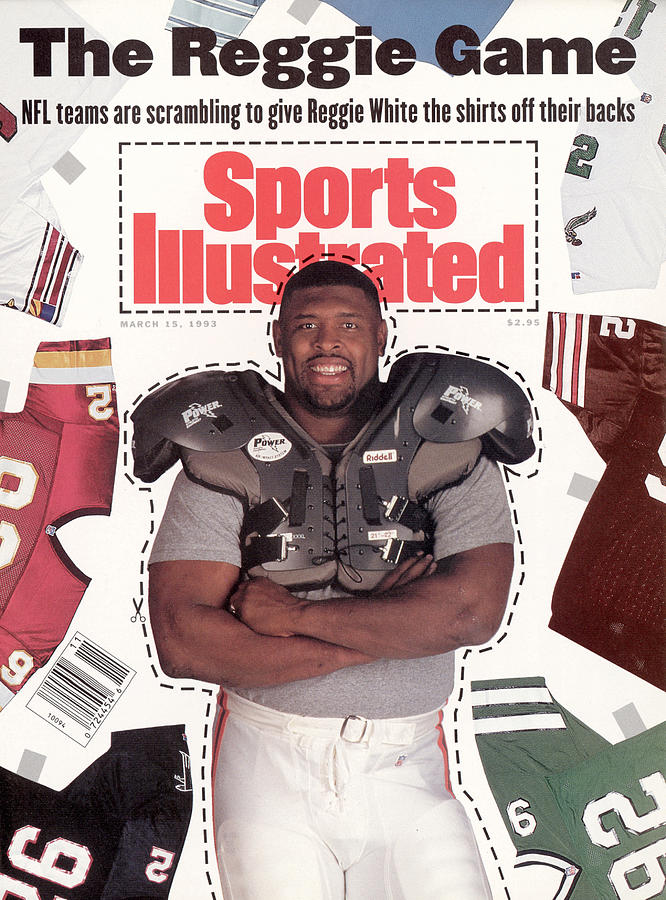 So players choosing their own franchises has been happening for the better part of three decades, give or take, and call me disloyal, but players changing teams has never bothered me.
I've internalized it to the point where I treat my own job searches like high-level free agency.
I'm an '80s baby that has never engaged in fantasy sports and hasn't played a sports video game in fifteen years, but I have preferred rooting for individual players over teams my entire life.
My first favorite athlete was Dan Fouts. I can't tell you why – he played on the opposite coast during a time when people wouldn't even fantasize about something like the Red Zone Channel.
I was four years old, so I probably liked the Chargers helmet with the lightning bolt.
A year or two later, as Fouts's career was winding down, I became a huge fan of John Elway. I remember watching The Drive and The Fumble live. I remember being crestfallen over and over again every time the Broncos were stomped in the Super Bowl.
I continued to love Elway through the disappointing early '90s but he lost his spot atop my favorite NFL players ranking when I became captivated by a super athletic, uber-flamboyant cornerback/punt returner for the Atlanta Falcons, who also moonlighted as an outfielder for the Atlanta Braves.
Deion Sanders was the epitome of everything I loved as a teenager in the mid-'90s. He was smooth and effortless, much like a young Snoop, and his arrogance and flash turned off many, but it wasn't unearned. He talked a ton of shit, but then went out and backed it up, like when he returned to the Atlanta and christened the Georgia Dome.
I didn't care about the Detroit Lions, but I rooted for Barry Sanders. I loved Terrell Owens before, during, and after he played for my hometown Philadelphia Eagles. And even when Deion and T.O. played for the hated Dallas Cowboys, I wanted them to play great individually, as long as it was in a losing effort.
My football fandom came full circle and I became a Broncos fan again when Elway brought Peyton Manning to Denver.
Just like I've always gravitated to Ben Affleck over Matt Damon, I was always more of a fan of Peyton than Tom Brady.
I have no loyalty to the Indianapolis area, but I rooted for the Colts in every playoff game, particularly when playing against Brady and the Patriots, and that continued when he moved to Denver.
I suppose you could call me disloyal or a frontrunning fan, but I followed players more than teams and I loved those players long before they won anything. Fouts never played in a Super Bowl. Elway was a three-time loser a decade before he won. Deion didn't come close to winning anything as a Falcon. T.O.'s greatest success came with my hometown team, but I had been rooting for him long before that.
I grew up outside Philly and my loyalty to the hometown teams developed and strengthened over the years – I owned Phillies season tickets for several years and have attended the city's last three championship parades (76ers in '83; Phillies in 2008; Eagles in '18) – but I wasn't indoctrinated in the cult of fandom growing up. I was an enormous sports fan, but I developed it myself. My father was not the type to sit around all day on a Sunday and watch sports – my mother is actually a bigger Eagles fan than he is – so I gravitated towards players that excited me rather than a team to which my family had loyalty.
I was never the type to use the term "we" when describing sports. I find it sad when a fan says, "We really need to improve our rotations on defense," like they're a member of the coaching staff.
We're spectators, not active participants, no matter how much fans wish it were not true.
---
Just like Deion, the impact of Michigan's Fab Five went far beyond what they did during the game. Their look – baggy shorts, black socks, plan warm-up t-shirts, bald heads – and their swagger endeared them to a generation of young funs, especially me.
My favorite member of that iconic team was Chris Webber, and remains one of my three favorite basketball players ever. I followed his career from Golden State to Washington as best I could and was devastated when the 2002 Sacramento Kings lost the 2002 Western Conference Finals.
I graduated college that spring, so since I had a little money in my pocket, one of the first things I did was buy NBA League Pass so I could watch every Kings game.
It's ironic that I bought League Pass to watch C-Webb in Sac-Town because while Webber was recovering from microfracture surgery, the Kings' first game of the 2003 – '04 season also served as the debut of the Association's future king.
LeBron James has changed NBA teams three times and, each time, millions of fans followed along. I grew up rooting for Jordan as he eviscerated the Mark Price/Craig Ehlo Cleveland Cavaliers, but by the late '00s I was suddenly pulling for them to break through.
I, along with millions others, watched the ill-fated The Decision, but never resented him for his choice. Instead, my championship hopes now rested with his new franchise, the Miami Heat, and I went back to not caring about the Cavaliers.
Until 2014. When he returned to Cleveland, I did too.
I would follow LeBron anywhere.
I lived and died with every play in the four Warriors-Cavaliers NBA Finals tilts, wondered what could have been if not for injuries in 2015, and lost my mind when they came back from a 3 – 1 deficit in 2016.
I always despised the Los Angeles Lakers — until July 1, 2018, when The (other?) G.O.A.T. signed a contract with them. At that point, I (reluctantly) began cheering for the Lakers.
Such is the power of fandom of individual players.
---
"Men are way too invested in sports. They care too much. Guys, you are not the tenth man. You're a machine for turning beer into piss, that's what you are. It's so sad, when the team wins and they go, 'We won!' No, no. You didn't win anything. Ten black guys, who would hate you if they knew you, won. The only people that actually do better when the team wins are the strippers and the hookers in that town."

Bill Maher, Be More Cynical
People act as if player movement is a new concept, but it isn't. The Seinfeld joke at the top of this page is from the early 1990s. Extremely few athletes – even in the glorious '80s – truly felt a connection to the city.
Fans now complaining that pro sports is too much like a business ignore the fact that it's always been one. They get emotionally committed to a business transaction – it's like being mad at your favorite Whole Foods employee for leaving to take a promotion at Trader Joe's.
All of us choose jobs that are best for ourselves and our families, so why do some people begrudge professional athletes doing the same?
Perhaps it was the era in which I was raised. Perhaps it was because I didn't have a superfan of a father. Perhaps it was just the way I was wired.
Whatever the reason, I've always felt less loyalty to the jersey than the player inside it.
---
Christopher Pierznik is a nine-time worst-selling author. His work has appeared on XXL, Cuepoint, Business Insider, The Cauldron, Fatherly, Hip Hop Golden Age, and many more. Subscribe to his monthly newsletter or follow him on Facebook or Twitter. Please feel free to get in touch at CPierznik99@gmail.com.